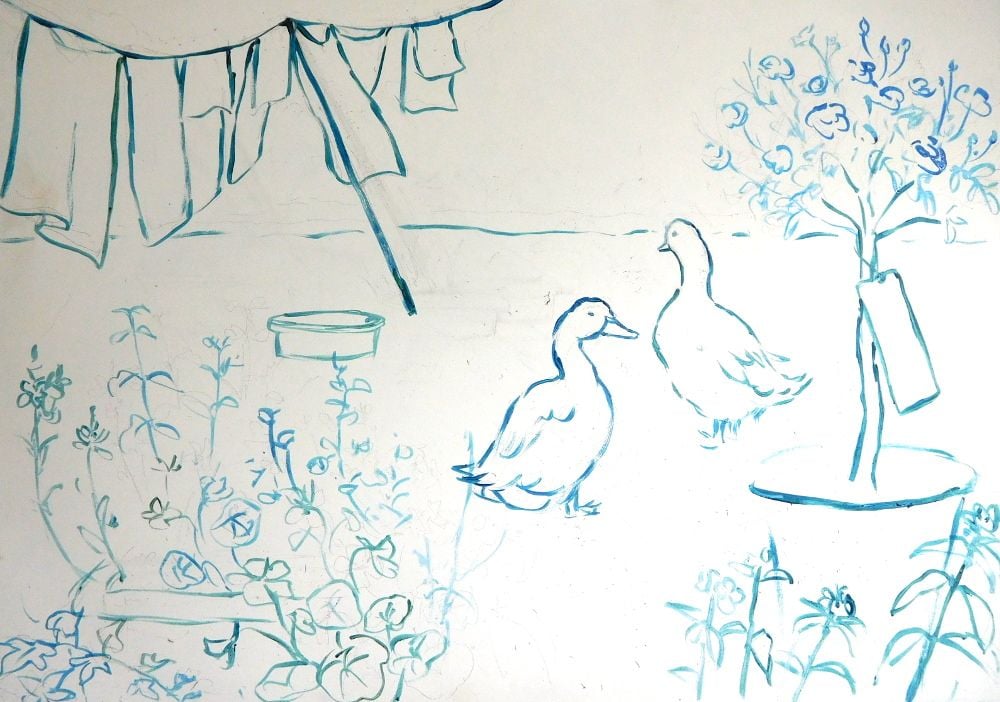 I do a few drawings then paint design onto hardboard.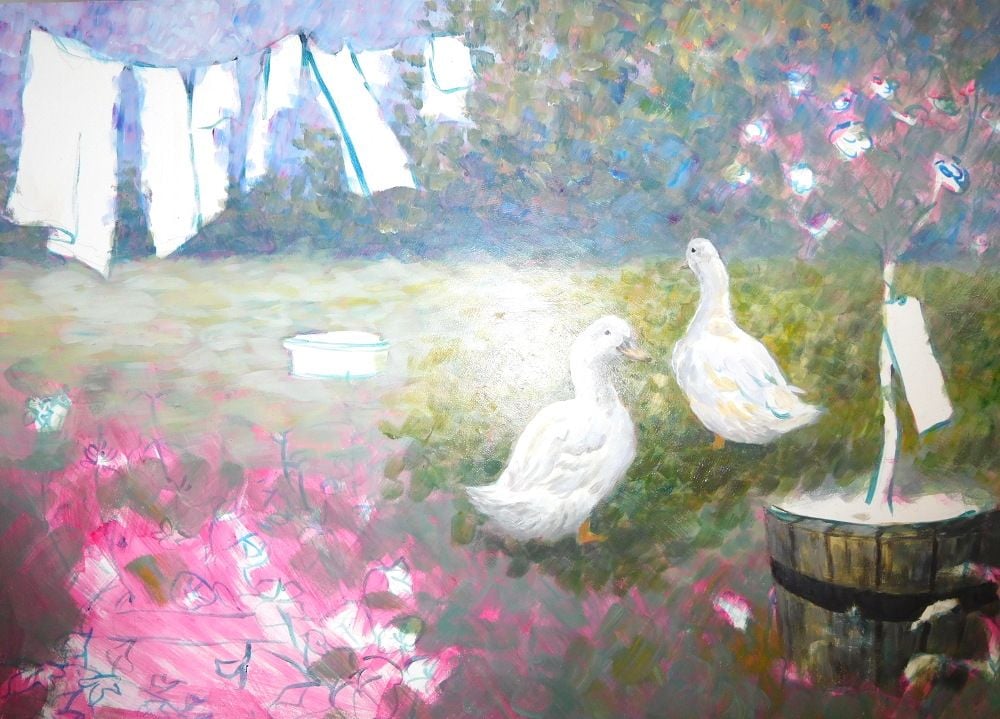 Half way through painting
Still quite alot of work left to do.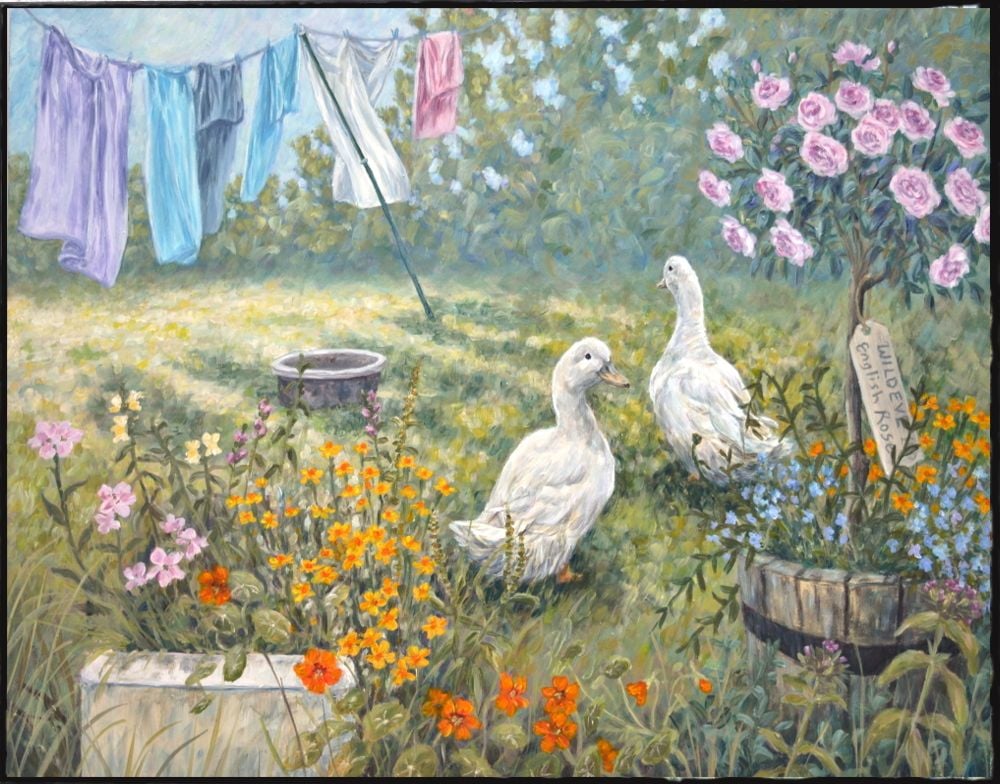 Finally finished after alot of hard work.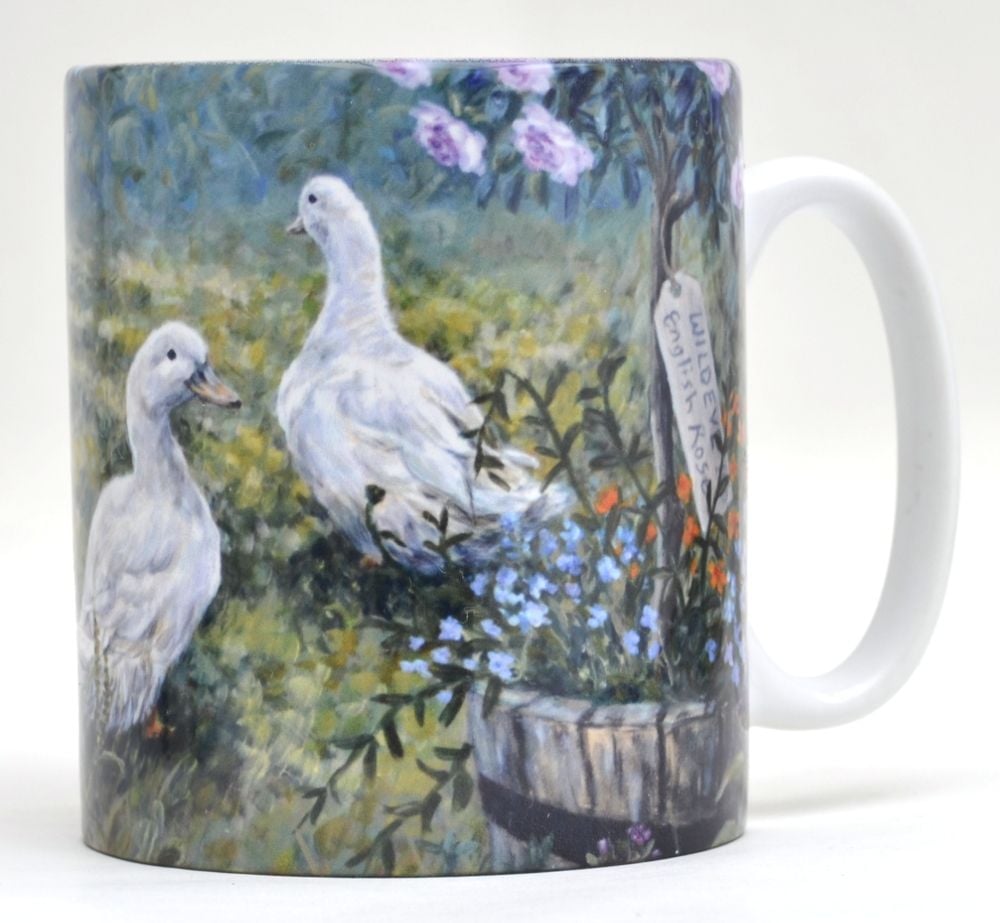 I can print the image onto any of the gifts I sell.
A range of gifts printed inhouse from my original Paintings. As I print everything myselve most of the items can be personalised & if I have not got your favourite design on a certain item I am sure I could print one for you just contact me. My range of Footpath Sign mugs can be personalised with the name of your town or you can have a garden sign with your name on which is a perfect present for any garden lover.