The animals went in one by one!
Posted on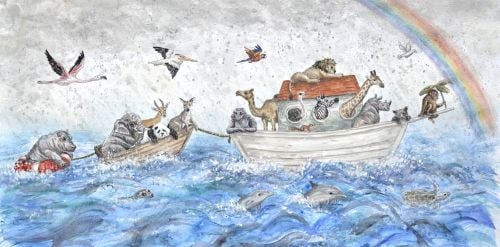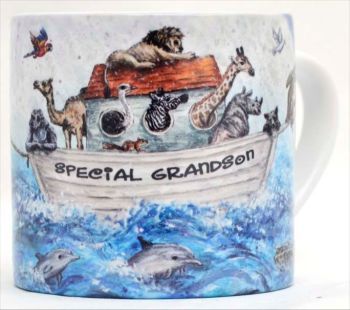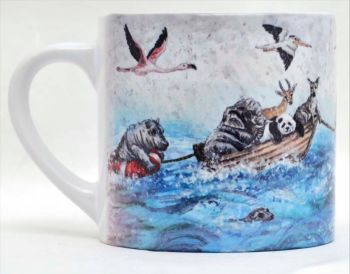 I enjoyed planning & painting this Noah's Ark design as I have not painted any kids designs for a while. I tried my best to get as many different birds & animals in as possible but every time I asked my husband what he thought all he could say was "The animals went in two by two!" I might be a workaholic who loves a challenge but no way could I face having to paint two of everything I did manage it with the Dolphins but that will have to do.

First idea drawing.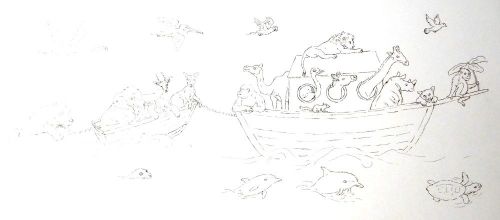 Final drawing.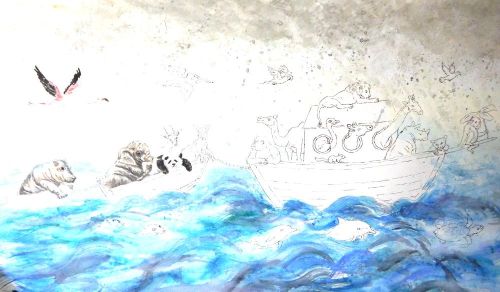 Quick sea & sky done.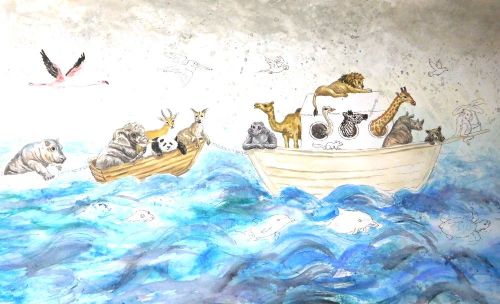 Most of the hard work done.