Edge of the Wood
Posted on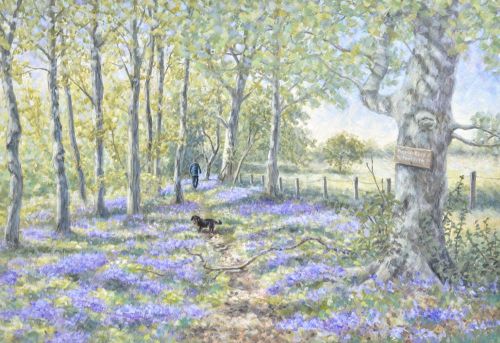 A Bluebell Wood in May is one of the most beautiful places on earth.
This wood is one of my mams favorite places where she played as a child. It is near the tiny village of Binchester in County Durham. My dog Poppy is waiting to lead you into the wood.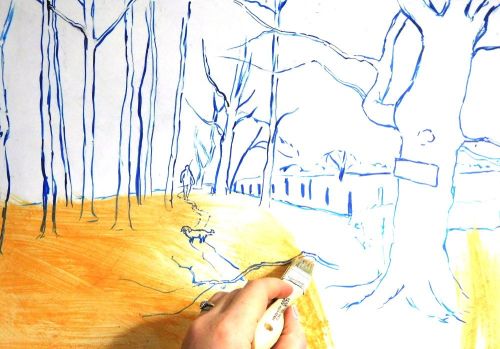 Applying undercolour painting.
Blocking in the background trees.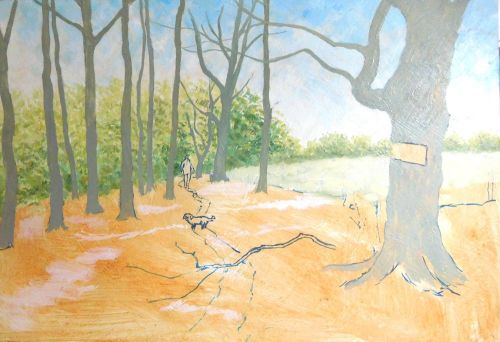 Got the basics painted now the hard work begins.