Midnight Garden
Posted on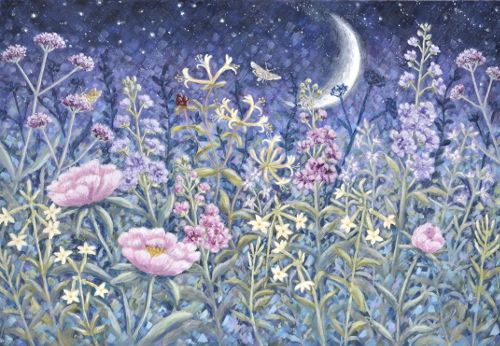 Just when I think I have finished my paintings I seem to end up going back to them & working into the midnight hours trying to brighten them up. So this gave me the idea to do a painting of flowers at night so at least I can lighten up for a while & enjoy my natural painting style - dark & heavy!
I tried to use a mixture of night scented flowers & moths to keep the night-time theme. For the Moonlight I even got to use my pearlised paint which has laid unused in a draw for many years.
I do quite like this painting as it reminds me of medieval tapestry.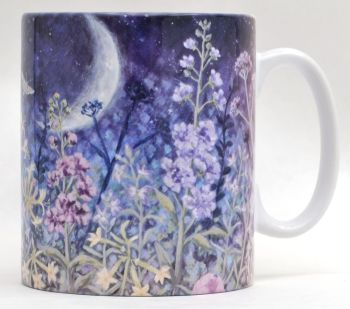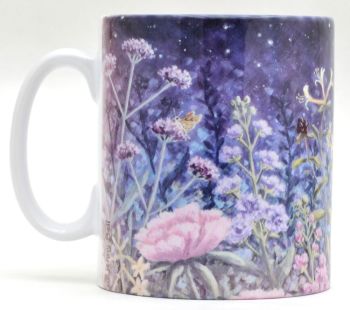 First Outline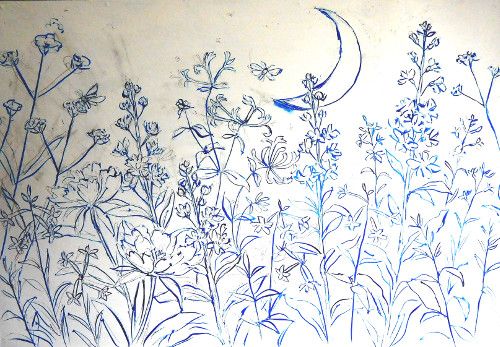 Background colours added.